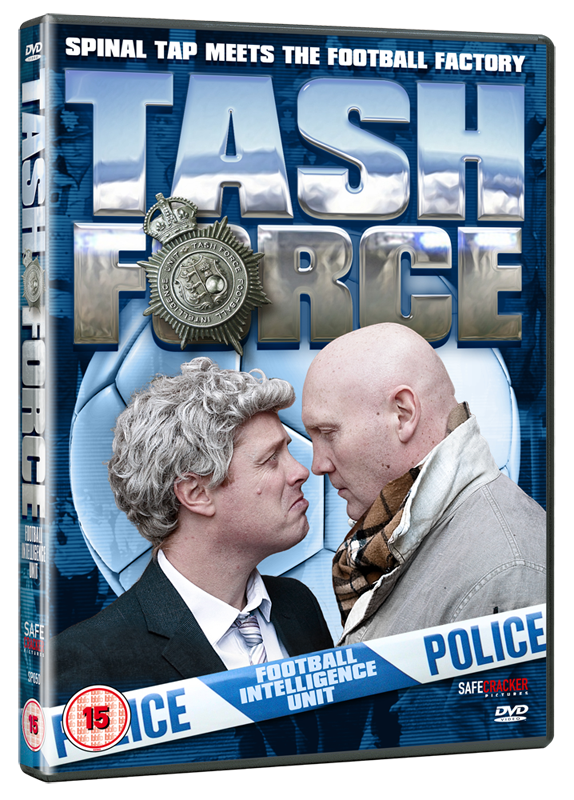 This is the trailer for our feature film Tash Force which I directed and co-wrote. It will be released in April 2012.
If you would like to leave a comment about this video, then please do so on the blog post about this video, click here.
Plot: A madcap comedy about Tash McDermott, Head of Lancashire Constabulary's Football Intelligence Unit, as he tries to track down a football hooligan ring leader, and put a stop to "shenanigans" on the terraces. Tash is on the trail of the elusive 'Nightmare', a notorious football hooligan. Inspired by TV shows like 'Police, Camera, Action', Tash is giving a journalist unrestricted access to cover his operation. But Tash is stuck in the glory days of the past, when football was a man's game, women knew their place, a ruck was pretty much guaranteed, and he was top of the football intelligence league for arrests and banning orders.
Tash senses that being the subject of a documentary will restore his status, put him right back where he deserves to be, and maybe even make him a star. So he takes his eye off the ball and starts playing up to the camera. But that, and the fact that he can't hold his beer, ends up landing him in serious trouble.
Genre: Comedy | Status: Release date April 23rd 2012 | Sales Agent/Distributor: Safecracker Pictures | Certificate: 15 (UK) | Duration: 83 mins
Producers Ian Wiggins, Paul Coppack & Stephen Rigg | Director/Editor Michael Booth
Written by Ian Wiggins, Paul Birtwistle, Mark Woodward & Michael Booth
Supervising Sound Mixer Dean Covill | Music Verbal Vigilante | Colourist Jamie Parry
Executive Producer Jonathan Williams

Cast: Mark Woodward (Tash McDermott) | Ian Wiggins (The Journalist) | Neil Adams (Officer Adams) | Clyve Bonelle (Bernard) | Rebecca Claire Evans (Scared Woman) | Nick Breakspear (Barry the shopkeeper) | Paul Howard (Hooligan) | Steve Garti (Pub Landlord) | Billy Hodge (Thug) | Stephen Rigg (Fellatio) | Chris Finch (Himself)