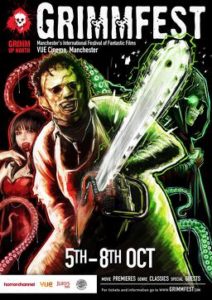 We produced all of the videos for the horror film festival Grimmfest 2017.
The example above was a red carpet interview for the feature film Habit and features director Simeon Halligan along with actors Joanne Mitchell, Roxanne Pallett, Elliot Langridge and Sally Carman.
It's the second year we've produced videos for the festival.